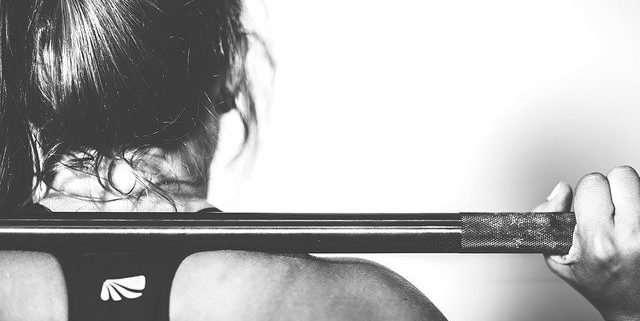 Burning body fat and losing weight can be a challenge for many of us; this can become even more difficult when still trying to gain muscle mass, but it doesn't have to be. There are easy and foolproof ways to cut down on your waist size, while still increasing muscle growth, to become a healthier and happier person. Below are some of the top things you can do to gain strength while still cutting body fat.
Consume the Appropriate Food Groups
A diet for muscle gain and fat loss is essential. Eating the correct amounts of grains, fruits, vegetables, and proteins can make a huge difference as to how your body responds to your meals. Cutting out fat entirely doesn't necessarily help you build muscle; when your body has no fat reserves, it turns to your muscle mass for energy. This is not only unhealthy; it makes building up strength almost impossible. By having the appropriate amount of each food group, you can maintain the percentages of fats and proteins that you need, letting your body build muscle, while still burning fat cells.
Exercise Frequently
Daily exercise helps reduce any excess fat deposits or unhealthy materials your body accumulated the day before. It not only helps burn the calories of your previous meals; it also helps you to remain fresh and alert the rest of the day, and lets your body use the materials that you consume for the remainder of the day to stimulate muscle growth, and not just fat deposits.
Eat at the Right Times
Instead of snacking, eating 3 meals a day helps regulate your body functions and systems, and helps it know when to burn or store deposits of energy. It provides you with healthier internal functions and helps to regulate your diet and daily routine more efficiently.
Stick to Medium Sets and Reps When Exercising
While lower workout repetitions help build muscle growth, higher reps burn calories and fat. Therefore, it's best to keep to a median number of sets and reps for each exercise you do, giving your systems the ability to develop muscle, while still consuming energy and fatty deposits when you exercise. The appropriate amount of sets varies between around 2 to 5, and the appropriate amount of reps is no less than 5, and no more than 12.
Building muscle while still losing excess weight does not have to be a challenge, with the appropriate diet and exercise regimens. Along with this, those two goals can also help compliment each other, and give you more regulated and controlled internal bodily functions. By maintaining appropriate amount of nutrients and exercising correctly, your body can build muscle mass and burn fat simultaneously, providing you with a healthier and happier lifestyle.
https://nosentrik.com/wp-content/uploads/2020/02/crossfit-534615_640.jpg
426
640
user
https://nosentrik.com/wp-content/uploads/2016/12/logo1.png
user
2020-02-20 13:20:58
2020-07-06 13:25:42
How to Build Muscle and Lose Weight Simultaneously